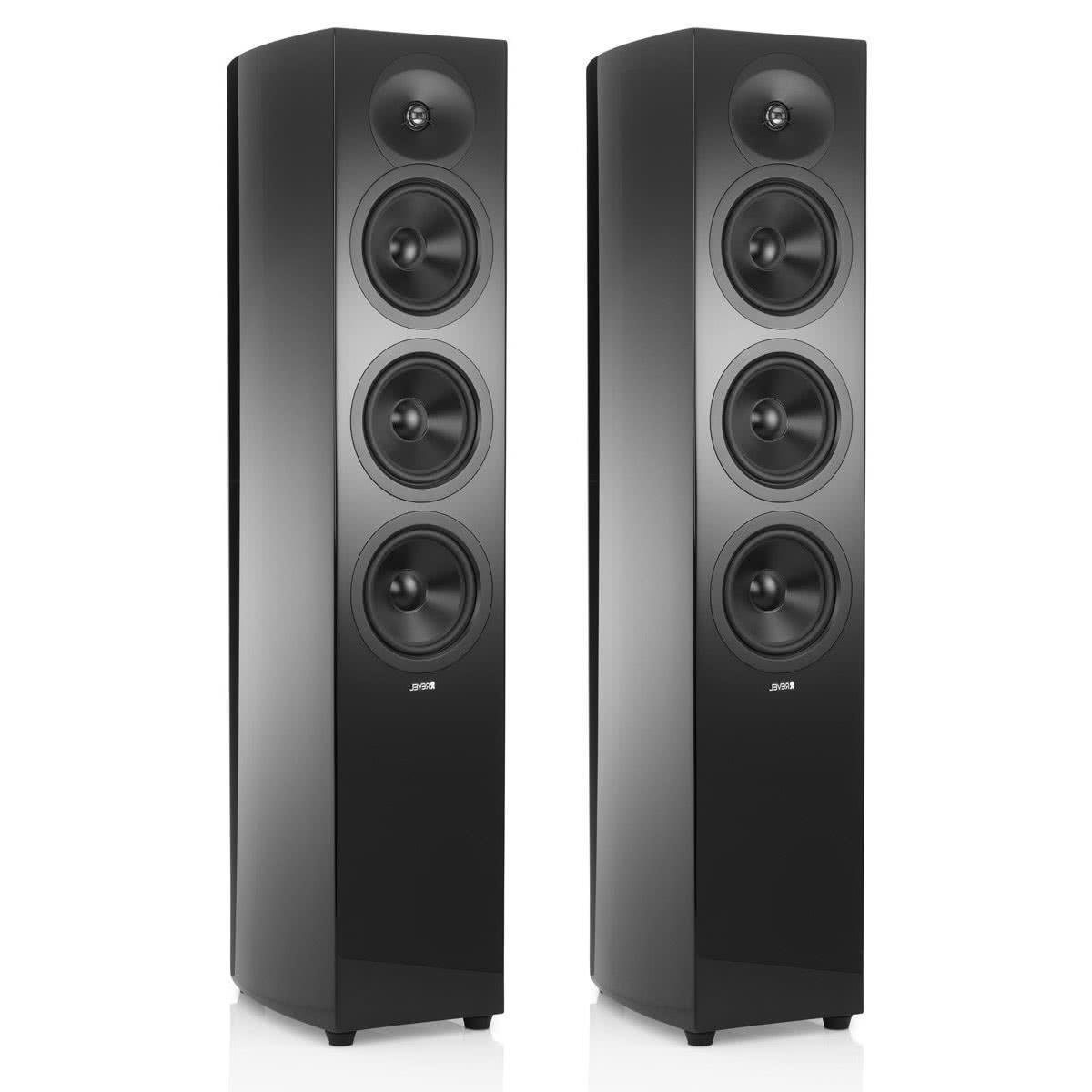 Lượt xem: 371
Trong kho : Còn hàng
- Độ nhạy: 90dB - Trở kháng: 4 Ohms - Tần số đáp ứng: 26Hz-50kHz - Công suất ampli tối thiểu: 30W - Kích thước: 47"H x 16"D x 10.5"W (119.38cm x 41.64cm x 26.67cm) - Trọng lượng: 250 lbs. (113 kg)
Q3
The Q3 builds upon the proven concept of the Q platform first developed for the award-winning Q5, which was the first Magico product to take advantage of complete in-house control of all design and build variables. The Q3 continues this tradition.
The Magico Q3 Loudspeaker is a 3 way, sealed box, floorstander housed in a fully-braced, fully-damped, aluminum and brass, hard-anodized enclosure. Frequency response is specified as 20Hz–50kHz and impedance as 4 ohms. This allows the Q3 to be satisfactorily powered by high quality amplifiers with as little as 30 Watts.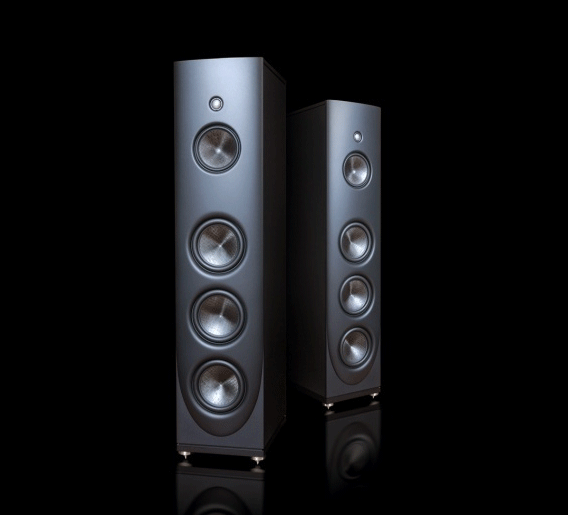 The Q3 achieves a 90dB efficiency rating, setting a new standard for moderately-sized, full-range loudspeaker performance, by incorporating the Q design platform for ideally engineered loudspeaker enclosures with a new and remarkably efficient 7" Nano-Tec® driver.
However, because the dimensions and layout of the boxes differ, as well as the driver behavior and resultant crossover implementation, the Q3 has different critical points and frequencies of resonances.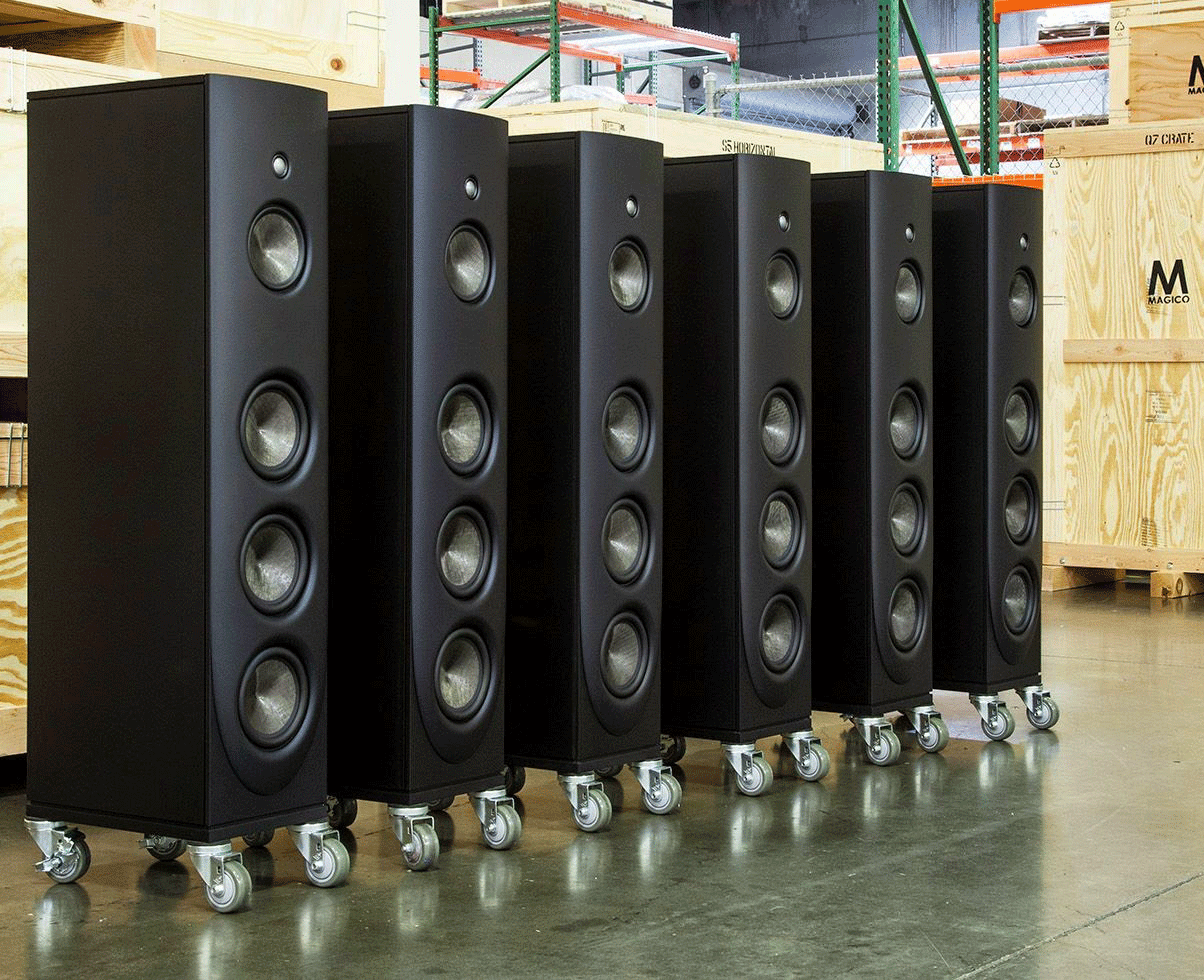 To address this, a modified version of the damping apparatus employed in the Q5 is applied in specific areas of need. Varying levels of force are applied to multiple thicknesses of damping materials to affect the elimination of distortion-causing resonance across the entire audio band.
Shot with a 40-megapixel medium format camera and one of the sharpest lenses ever produced, the Macro 90mm f/4 Schneider Apo-Symmar, the slightest flaw becomes highly conspicuous.
Aside from color correction and resizing, this image hasn't been manipulated or edited in any way, presenting a highly accurate picture of unrivaled fit and finish inherent in all of our products.