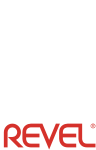 IC15
"Big theater sound without any boxes!" "I want big home theater sound, but I don't want speakers on the floor or on or in the walls!"

 We hear this all too often when designing systems. Meet the Revel Performa IC15 3-way in-ceiling L/C/R and surround loudspeaker. The IC15 has been ...
Giá : 34.200.000 VNĐ
Trong kho : Còn hàng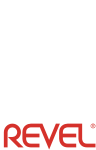 IC80
With the Concerta IC80, and matching IW65 and IC65, Revel introduces an affordable new series of architectural loudspeakers worthy of the Revel name. Engineered to the same standards as traditional Revel systems, using only premium quality components, and subjected to the same battery of tests in ...
Giá : 22.800.000 VNĐ
Trong kho : Còn hàng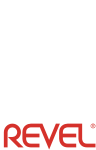 IC65
To maximize the performance of the Concerta IC65 and matching IC80 and IW65 loudspeakers, Revel engineers relied on precise measurements of their on- and off-axis response in an anechoic chamber from 36 separate angles. In addition, to be certain of their sonic performance the speakers also ...
Giá : 18.240.000 VNĐ
Trong kho : Còn hàng