Lượt xem: 61
Trong kho : Còn hàng
ND 555 - Pure musicality with our most advanced streaming platform. Our reference network player is quite simply the best source component we've ever developed. Drawing on decades of digital and analogue engineering experience, the ND 555 marries our innovative new streaming platform with classic Naim analogue technology
ND 555
ND 555 - Pure musicality with our most advanced streaming platform
Our reference network player is quite simply the best source component we've ever developed. Drawing on decades of digital and analogue engineering experience, the ND 555 marries our innovative new streaming platform with classic Naim analogue technology. It features a 40-bit SHARC processor with advanced signal processing, a suspended brass sub-chassis to isolate sound-critical circuits from vibrations and the best external power supply we've ever made. Whether you're listening to Bonham's solid groove or Coltrane's dizzying scales, the ND 555 lets the music flow with astonishing ease and uniquely engaging musicality. Partnered with Statement or 500 series amplification, we believe the ND 555 is as close to live music as it gets.

Experience Breath-Taking Depth of Sound
ND 555 offers numerous ways to listen to your music with clarity and precision.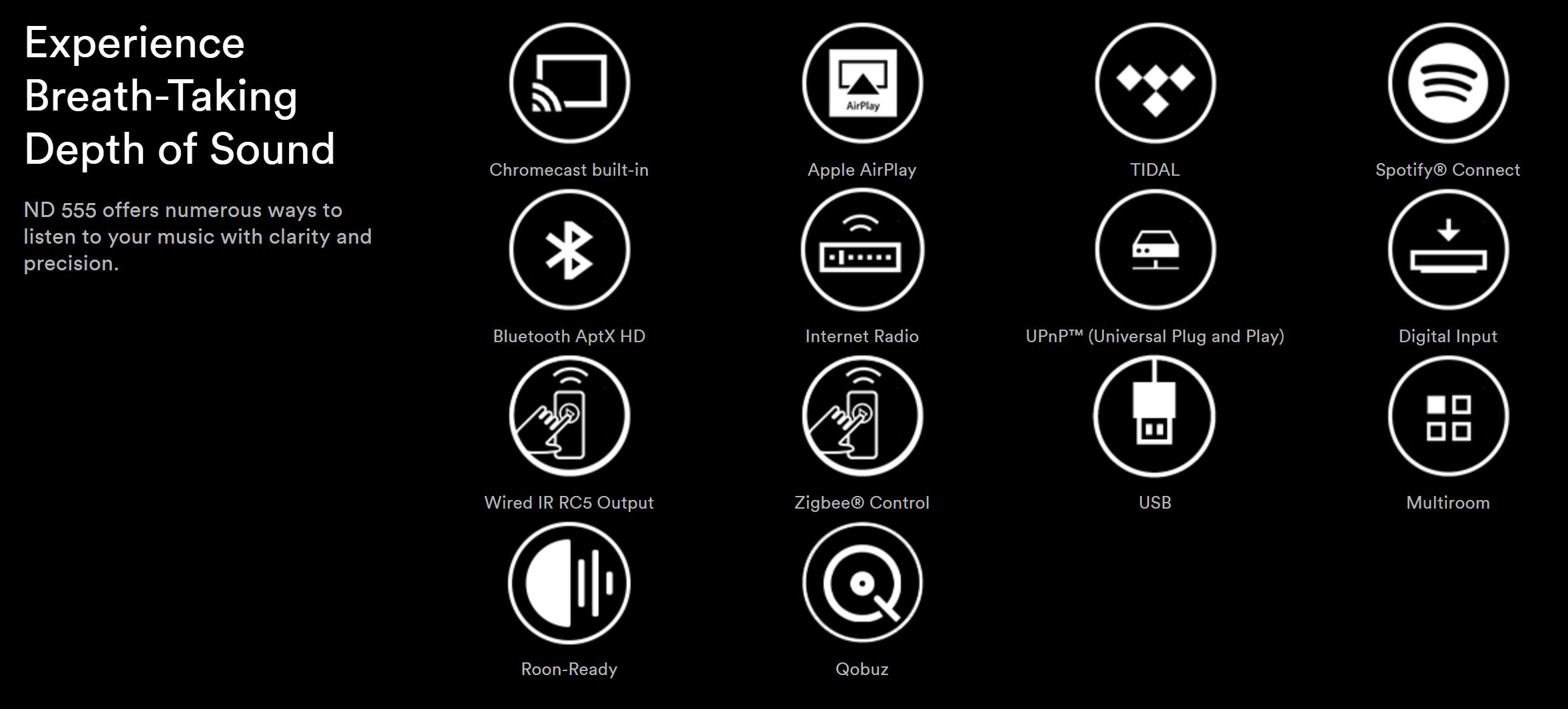 Chromecast built-in




Stream audio from hundreds of supported smartphone or tablet apps such as Deezer, Qobuz, Plex, TuneIn, Soundcloud and Pandora (192kHz)

Bluetooth AptX HD




Pair your Bluetooth device and instantly play back your music in high definition with the best Bluetooth on offer today.

Wired IR RC5 Output




Thanks to RC5 system integration, you can control your Naim amplifier directly from the Naim app on a phone or tablet.

Roon-Ready




Roon completely transforms the experience of browsing and playing music: rich, beautifully laid-out metadata is hyperlinked to build a surfable, searchable magazine about your music collection.

Apple AirPlay




Stream music from your iOS device or from iTunes and Apple Music.

Internet Radio




Explore thousands of internet radio stations from around the world and save your favourites as presets for easy access.

Zigbee® Control




A bi-directional, Zigbee®-compatible remote control puts essential functions right at your fingertips. In contrast to infra-red remotes, it requires no line of sight!

Qobuz




Qobuz allows you to stream the most comprehensive CD-quality music catalogue currently available and the largest selection of albums in true high-resolution studio quality directly to your Naim music streamer.

TIDAL




The lossless streaming service is integrated for ease of use and audiophile-quality sound. Benefit from a free 90-day trial of the HiFi-tier service (terms and conditions apply).

UPnP™ (Universal Plug and Play)




Stream music from a PC, Mac or network-attached storage with a stunning resolution of up to 32 bits/384 kHz or DSD128.

USB




Play music from a compatible USB-connected device or hard disk (1.6A charge).

Spotify® Connect




Native support for Spotify lets you play millions of songs from the world's most popular streaming service. Start playback from a portable device and listen on your Naim network player, using the Spotify app as a remote.

Digital Input




Boost audio from digital sources such as TVs, set top boxes or games consoles.

Multiroom




Play music from multiple Naim streaming source at the same time. Simply link, for example, the network player in your main system to the Uniti in your office and the Mu-so in your kitchen using the intuitive Naim app.
A rich audio heritage
The ND 555 is the result of over four decades of audio engineering. From our state-of-the-art streaming module to powerful, natural-sounding audio stages – every element of this network player is built on our design DNA, giving it that distinctive, captivating Naim sound. The ND 555 development process also helped us step foot into new technologies: for the first time, we've added low-voltage differential signalling (LVDS) to a premium Naim player. We chose LVDS because it minimises timing errors due to its fast speed and it minimises radiation thanks to its low noise.
Expert craftsmanship
The ND 555 is bristling with innovative technology from input to output. The streaming section uses the latest Naim network card featuring low-noise, high-speed LVDS to route the digital audio signal. The higher speed is capable of decoding most HD audio formats at up to 32 bits/384 kHz or DSD128. Rather than the source acting as the digital timing master, our new streaming board turns things around and allows our DAC clock to control the flow of audio data. The data is integer-over-sampled in a SHARC DSP to an incredible 40-bit accuracy and fed into the Burr-Brown® PCM1704, a true R2R ladder DAC valued for its exceptional sound quality.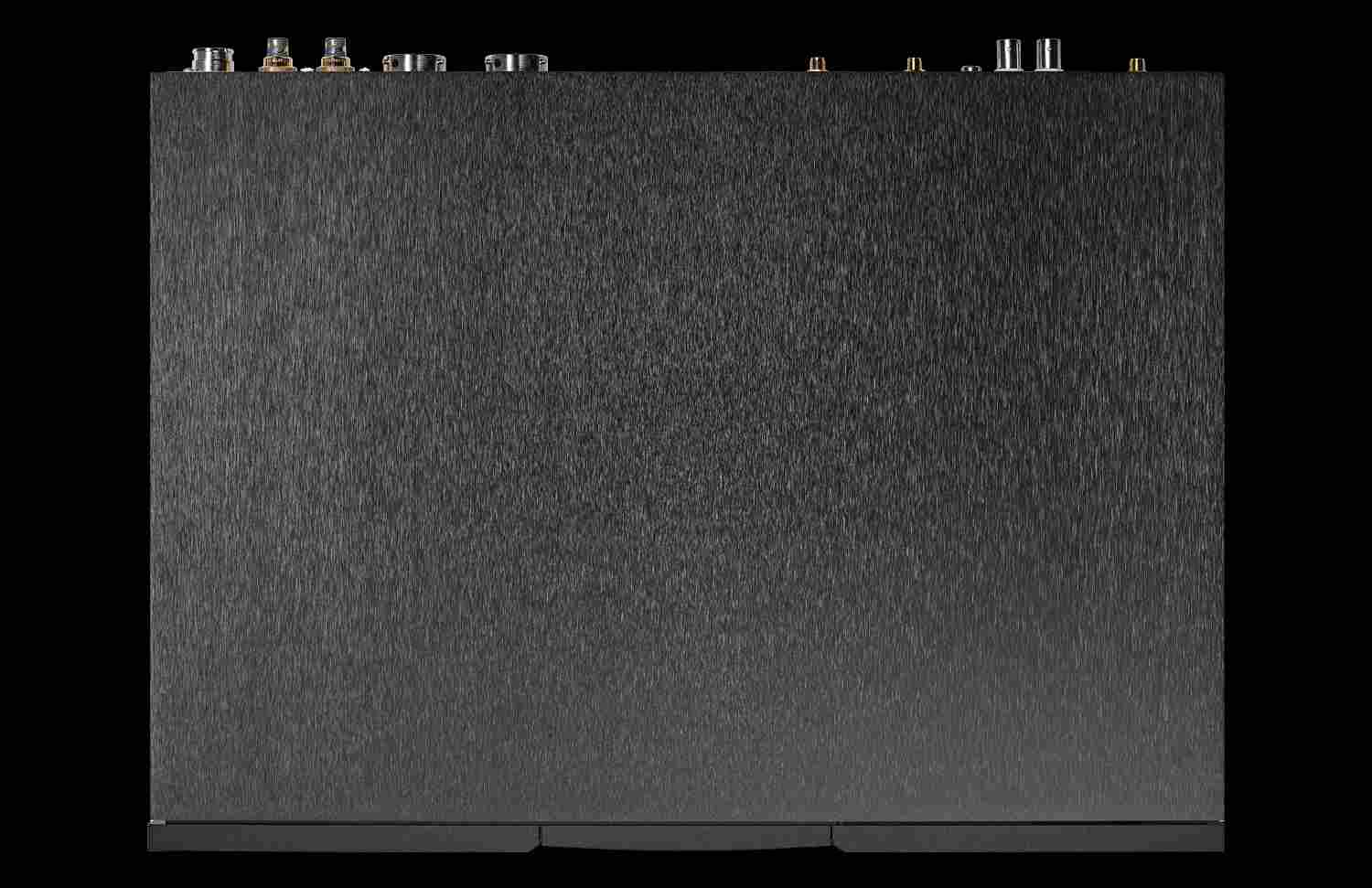 Naim's renowned DR regulator technology, as used in our range of amplifiers and power supplies, makes its first appearance in a network player, providing ultra-pure DC voltage to the sensitive audio circuitry in the ND 555. The analogue stages use only high-grade through-hole components and are suspended on sprung sub-chassis with heavy brass plates to minimise the effects of microphony.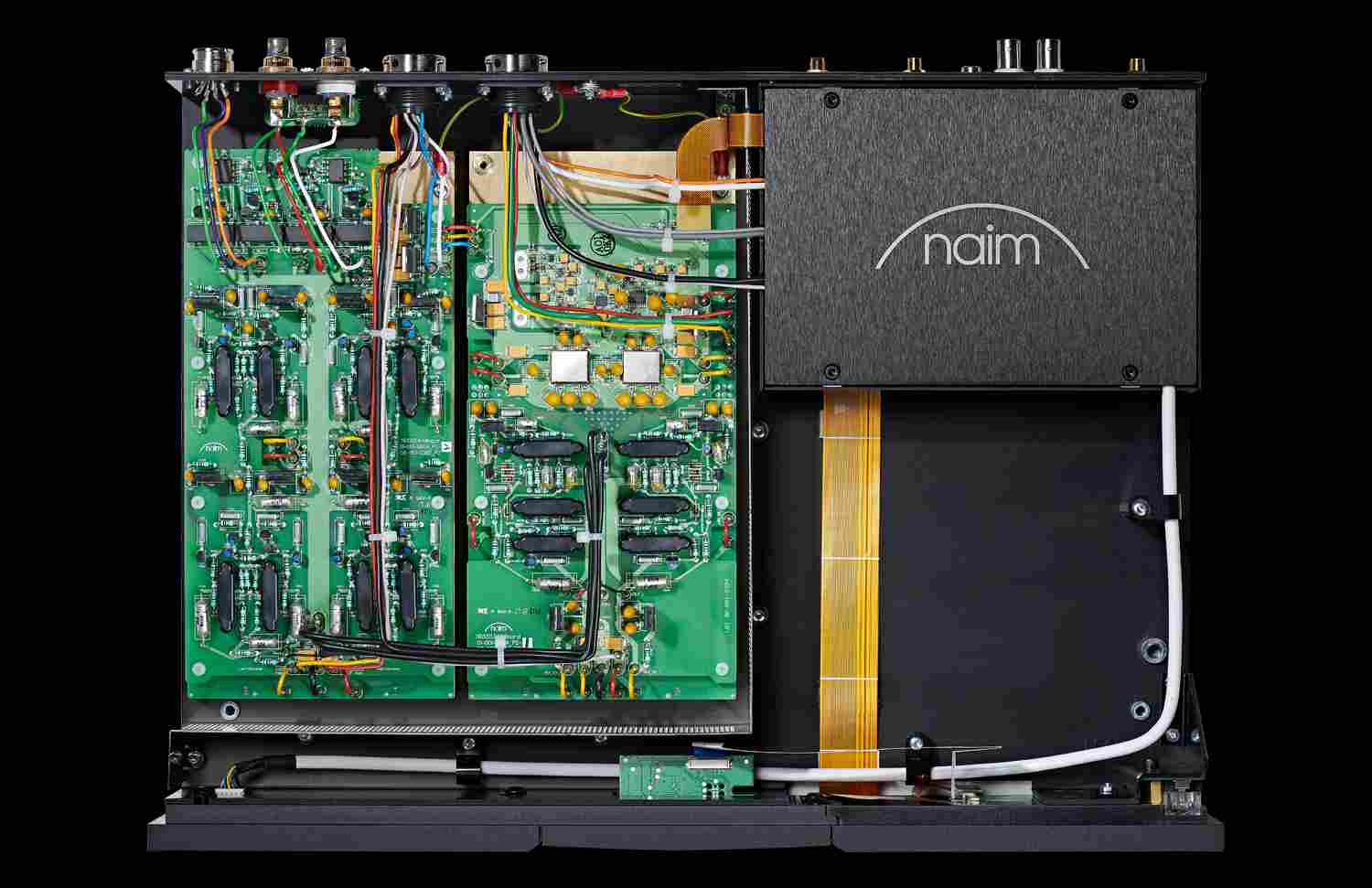 Ultra-clean power for maximum performance
The ND 555 uses a total of 13 Naim DR regulators to provide ultra-clean voltage to the individual audio stages. Designed in-house to maintain a stable DC output voltage regardless of fluctuations in the supply voltage or the current draw from the output, our DR regulators allow our circuits to operate at their absolute best with minimal noise and interference. Moreover, the ND 555's power supply is housed in a separate unit to keep electro-magnetic interference from the oversized toroidal transformer at bay.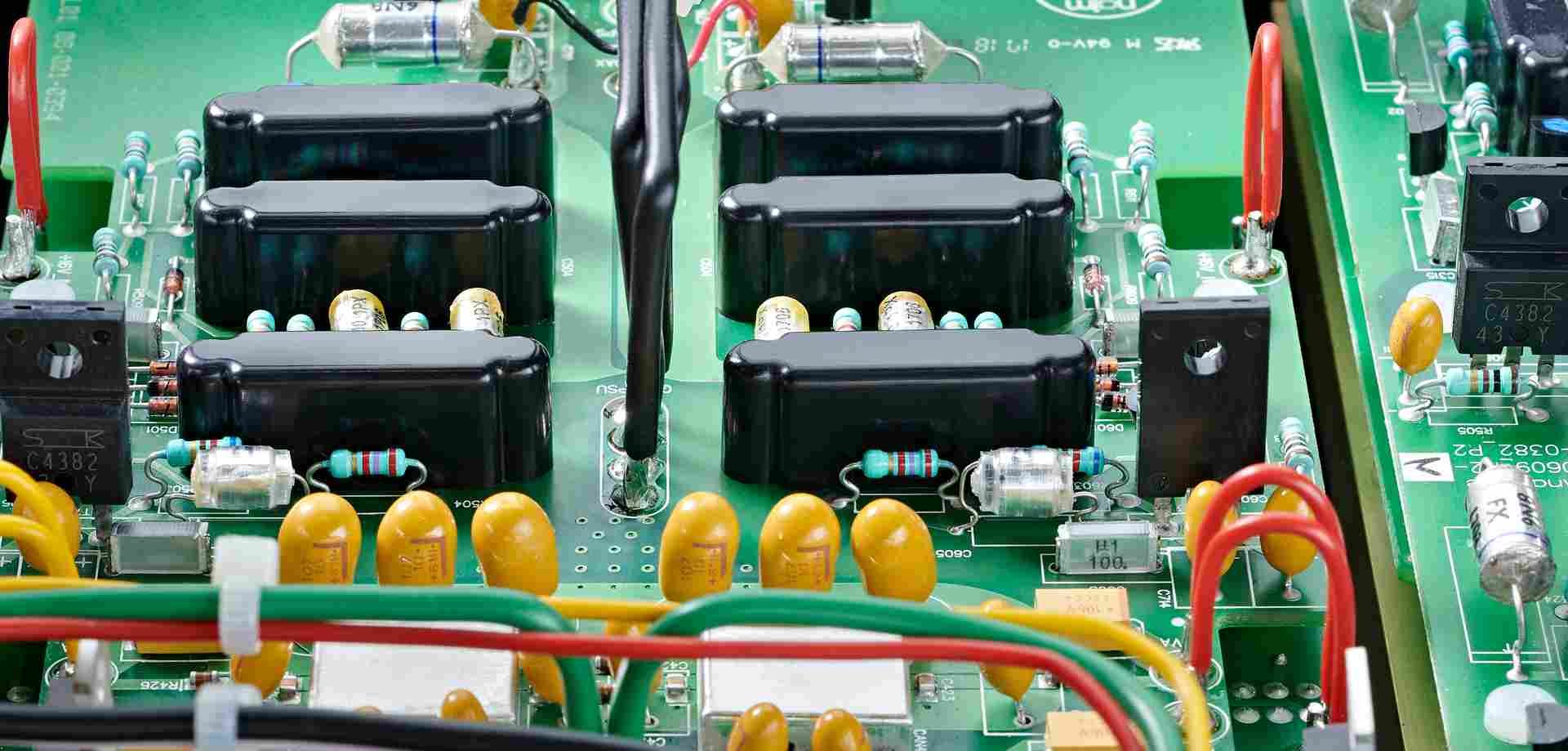 Isolating digital and analogue circuitry
During development, our engineers produced several chassis prototypes to test different ways of isolating the ND 555's digital circuitry from its delicate analogue stages. A simple shield would have reduced interference to a degree, but the team wanted to find a more effective solution for Naim's reference player, finally arriving at a completely separate housing within the main chassis. It acts as a Faraday cage shielding other components from electrical noise, thus helping to increase the ND 555's performance even further.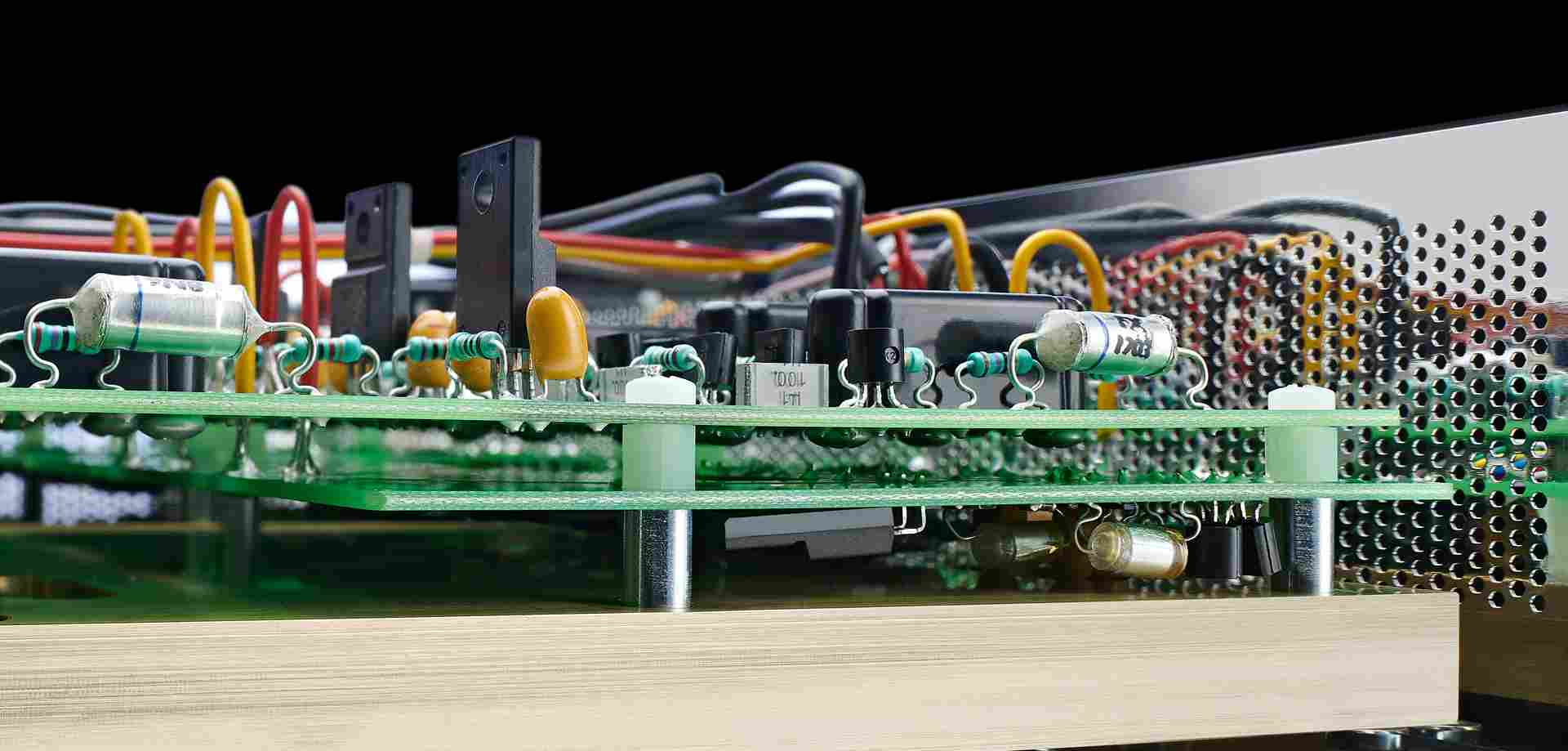 Three years and 25 engineers
Developing a new streaming platform was one of the biggest projects we have ever taken on. Naim engineers across all disciplines – electronic, industrial, acoustic and mechanical – worked for three years to create a system that could make the most of online services such as TIDAL and Spotify while adding future-proof flexibility through Chromecast built-in. The new streaming platform is complemented by a large full-colour display, making the ND 555 second to none in terms of both audio performance and user experience.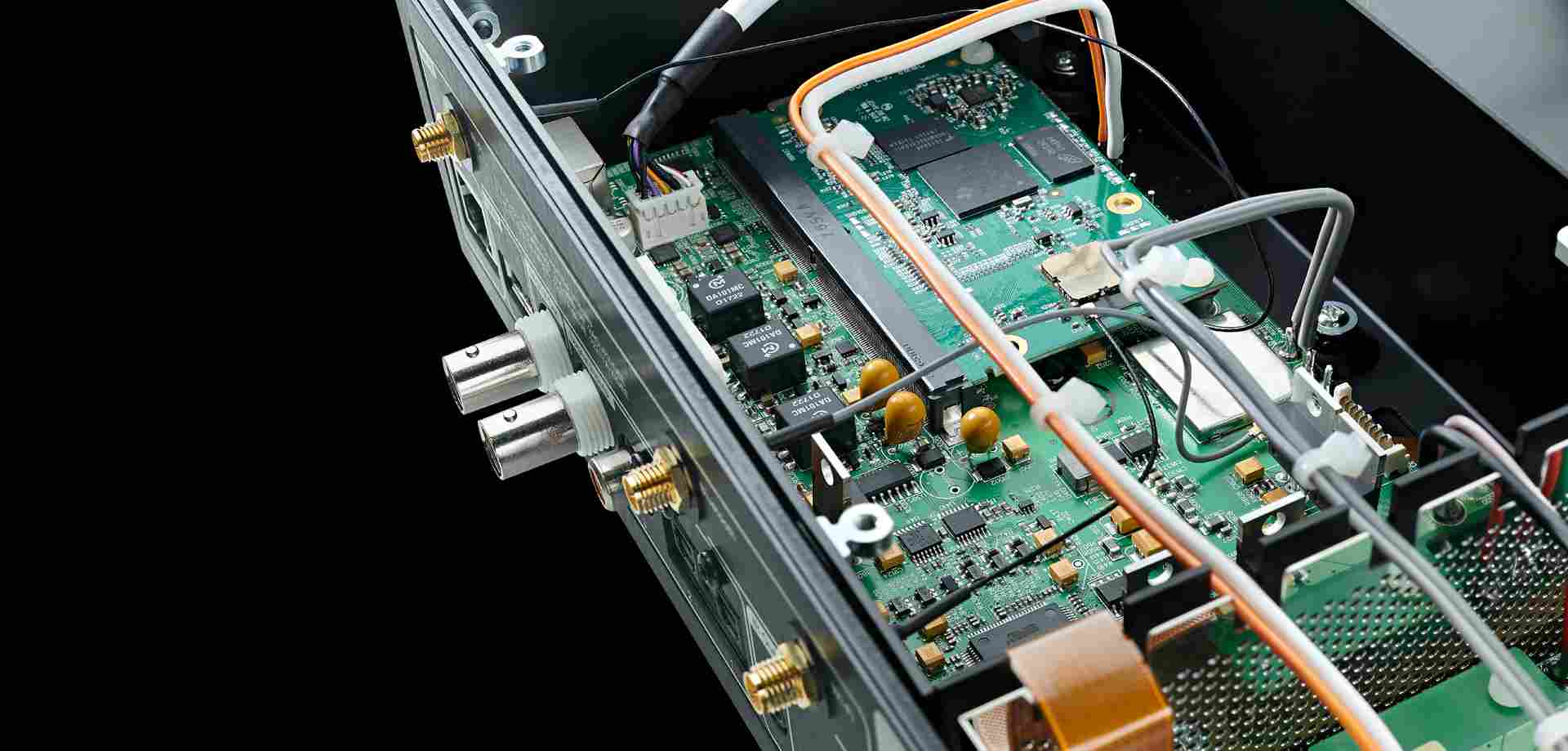 Absolute control
There are several ways to control ND 555. The Naim App for iOS and Android gives you complete control over individual or multiple Naim products. You can access all of your music including radio pre-sets, streaming services and playlists, sync several Naim players for multiroom playback or explore artist discographies and biographies. The app also controls our Uniti Core music server (so there's no need for two separate apps) and allows you to update your system wirelessly with a single tap.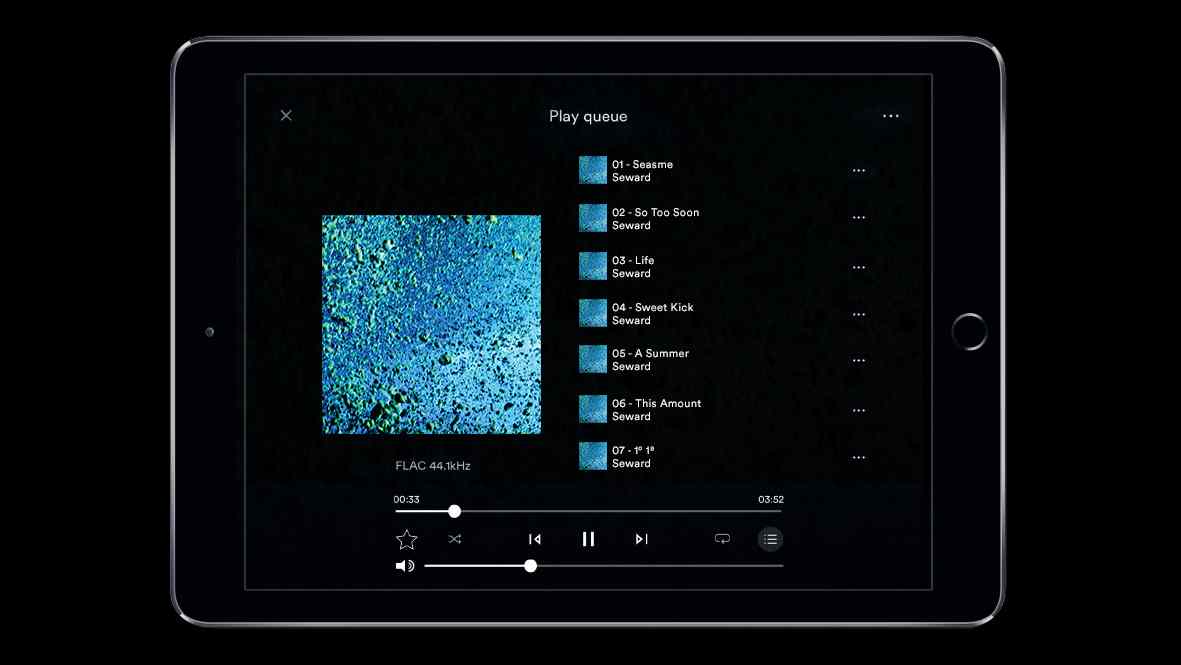 For those who prefer a more tactile experience, a premium metal Zigbee® remote control is supplied. It requires no line of sight to the player, so you can take control whatever direction you're facing. The front panel features a 5" colour display presenting album artwork as well as track information in crisp detail, and there are keys for most commonly used functions including standby and input selection.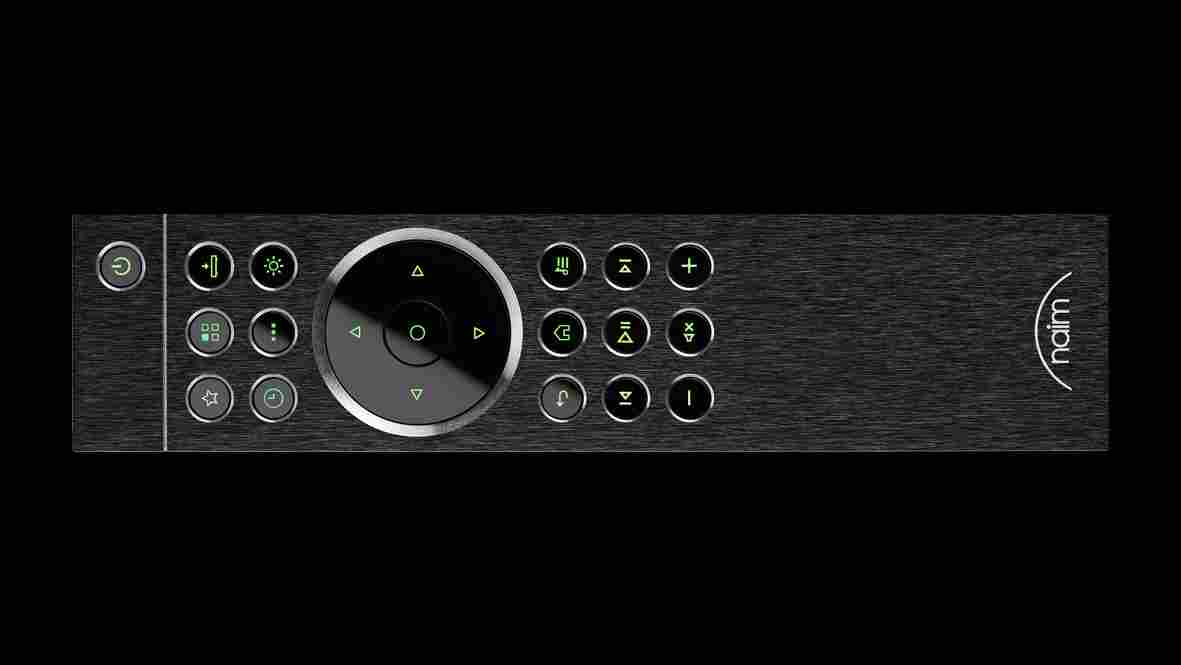 Specifications
Dimensions and Weight

87mm x 432mm x 314mm (H x W x D)

Connectivity

Audio Inputs

2 x optical TOSLink (up to 24bit/96kHz)

1 x coaxial RCA (up to 24bit/192kHz, DoP 64Fs)

1 x coaxial BNC (up to 24bit/192kHz, DoP 64Fs) 

Audio Outputs

1 x RCA pair

1 x 5-pin DIN

Upgradeable Performance
The ND 555 can be complemented with a second 555 PS DR power supply and/or a Super Lumina interconnect cable to boost audio performance.