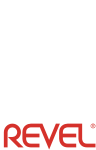 Lượt xem: 2182
Trong kho : Còn hàng
Bảo hành : 12 tháng
With the Concerta IC80, and matching IW65 and IC65, Revel introduces an affordable new series of architectural loudspeakers worthy of the Revel name. Engineered to the same standards as traditional Revel systems, using only premium quality components, and subjected to the same battery of tests in our proprietary Multichannel Listening Lab, Concerta in-wall and in-ceiling speakers are designed by serious listeners for serious listeners. Price per pair
IC80
Powerful, realistic bass is often a disappointment with in-wall loudspeakers. But the Concerta IC80, IW65 and IC65 employ sophisticated motor systems with long-throw rubber surrounds to deliver tight, uncolored low-and mid-frequency sound at high output levels. Micro Ceramic Composite (MCC) woofer cones and heavy, die-cast woofer frames eliminate potential resonances that could otherwise cause audible distortion.
To maximize the performance of the Concerta IC80, IW65 and IC65 loudspeakers, Revel engineers relied on precise measurements of their on- and off-axis response in an anechoic chamber from 36 separate angles. In addition, to be certain of their sonic performance, the speakers also underwent unique double-blind listening tests to literally prove their sonic superiority over their competition. Music and film sound lovers can rest assured that their Revel loudspeakers provide the best sound in their category.


With a boundary compensation switch to maintain accuracy in installations near secondary walls, and a level control to maintain tweeter response with or without grilles, the IC80, IW65 and IC65 can be easily positioned and optimized for any listening environment. As a complete in-wall home theater system, as the surround speakers in a hybrid system with Ultima2, Performa or Concerta front speakers, or as stereo pairs in music and multi-room systems, these are audiophile-quality architectural loudspeakers in the proud Revel tradition.