Lượt xem: 6218
Trong kho : Còn hàng
Bảo hành : 12 tháng
The Naim DAC marks a technical milestone comparable to our first CD player, the CDS. The CDS demonstrated that CD replay and lifelike music reproduction were not mutually exclusive. Now, the Naim DAC demonstrates that the jitter and noise that bedevil traditional external digital to analogue conversion can be overcome and a new route to the real enjoyment of music opened. The Naim DAC provides eight S/PDIF inputs, two USB inputs, and is capable of handling audio data sampled at up to 768kHz and with up to 24bit resolution.
DAC
Listening to the Naim DAC is a revelation. Music, whether its source be an iPod, a CD or a high resolution data file, is presented afresh, with more definition, more insight, more warmth, and simply more of those hard to-define clues of rhythm, melody and emotion that distinguish the real thing from pale imitation. The Naim DAC is an advance that brings real music in the home closer to reality than ever before.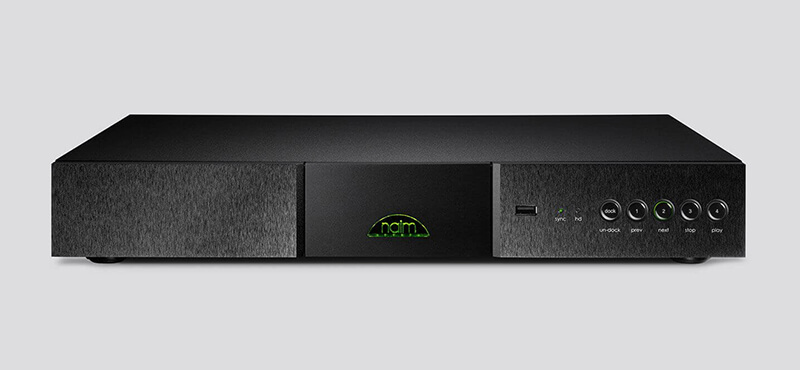 If exceptional music making is the first hallmark of the Naim DAC, the second is versatility. Versatility comes thanks to S/PDIF inputs that can accommodate either optical or coaxial connections and USB inputs that can accommodate memory sticks and iPod and iPhone models. It arises also from the numerous Naim system upgrades that the DAC makes possible. Simultaneously with its introduction, the CDX2 and CD5 XS CD players have gained S/PDIF outputs and can now benefit significantly from use with the DAC. With the addition of a DAC, existing preamplifiers can be incorporated into digital audio systems. The Naim DAC can be controlled by a Naim preamplifier remote control, seamlessly integrating analogue and digital inputs across the two units. The DAC becomes an extension of the preamplifier. And when a USB stick, iPod or iPhone is docked, the DAC front panel input buttons transform to operate as playback controls.
Everything comes together
iPod: connect an iPod (generation 5 models and above) to play its stored music
iPod Touch/iPhone: connect an iPod Touch or iPhone to play its stored music or music streamed from your network through UPnP over Wi-Fi.
Games console: connect a games console digital audio output to play audio from a game.
DVD player: connect a DVD player digital output for stereo playback of DVD-A discs.
PC: connect a PC external sound card digital output to play stored or network music.
Mac: connect a Mac digital output to play its stored music or music streamed from your network via UPnP over Wi-Fi.
Hard Disk player: connect a hard disk player or music server to play stored or network music.
CD player: connect a CD player digital output to play CDs.
TV: connect a TV digital output to play TV audio.
Satellite TV receiver: connect a set-top-box satellite TV receiver digital output to play satellite TV audio.
Streaming device: connect a music streaming device to play multi-room streamed music.
USB stick: connect a USB memory stick to play stored standard or high resolution music.
Designing an external digital to analogue converter capable of offering the exceptional musical performance obligatory for a Naim product brings numerous technical challenges. In particular, the S/PDIF interface protocol for digital interconnection has significant jitter and noise problems.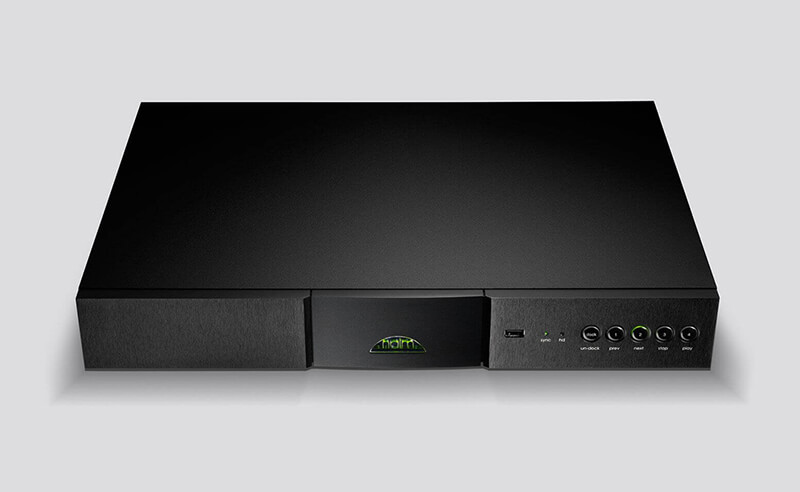 Original solutions to these problems had to be conceived and developed. The Naim DAC has more in common with Naim CD players than with conventional external digital to analogue converters. It overcomes the jitter issues of S/PDIF by reading the data into a "rotating" data RAM buffer independently of its timing signal and reading it out again clocked by one of ten extremely low noise, fixed frequency crystal sine-wave oscillators.
In terms of system topology, the DAC's rotating memory is analogous to a rotating CD feeding raw data to be reclocked. The rate at which the memory fills and empties is controlled by the DAC automatically selecting the oscillator that matches the average incoming clock frequency. The data entering the downstream digital filtering and DAC chips is then completely isolated from the incoming S/PDIF jitter. Along with being a source of jitter, S/PDIF is a potential source of RF noise. The Naim DAC suppresses S/PDIF noise through electrical isolation of its DSP front end from the digital to analogue converter and analogue circuits. Each element is also run from separate power supplies.
The Naim DAC's digital filtering is handled by a powerful SHARC DSP chip running unique Naim authored code to create an ultra high precision 40-bit floating point filter. The filter over-samples by 16 times on 44.1kHz data and provides stop-band attenuation of 180dB on all data. Following the digital filter are the two mono Burr-Brown digital to analogue converter chips, as used in the CD555 CD player. Finally the Naim DAC features a very high performance, low noise, and low distortion fully discrete analogue output stage.

Ground breaking technology and digital audio engineering, however, are purely academic. Listening to the Naim DAC is something else entirely. Startling in its clarity, arresting in its detail, beguiling in its warmth and inspiring in its rhythm, the Naim DAC seduces from the first note.
For more technical detail please read the white paper available for the DAC.
AUDIO INPUTS

Sample Rates Supported

32kHz to 192kHz, 24 bit, (iPod 48kHz max)

USB Inputs

Front and rear panel - the front overrides the rear

AUDIO OUTPUTS

Analogue Outputs

DIN, RCA

Line Outputs Fixed (level)

2.2V rms

Output Impedance

20Ω

Minimum Load Impedance

10kΩ

Frequency Response

10Hz – 20kHz, +0.1/-0.5dB

CONNECTIVITY

Infra Red

RC5

Remote Input

3.5mm jack on rear (RC5)

Remote Output

3.5mm jack on rear (RC5)

FORMATS

Audio Formats Supported

USB: WAV (LPCM up to 32bit / 768kHz)

POWER

Mains Supply

100V, 115V, 230V; 50 or 60Hz

Power Consumption (maximum)

<30VA, (max inc iPod charging)

PRODUCT CERTIFICATIONS & LICENSES

Certifications

Apple (made for iPod, works with iPhone)

PHYSICAL

Dimensions

70 x 432 x 301mm (H x W x D)

FINISH

Front

Brushed and black anodised

Case

Black powder coated