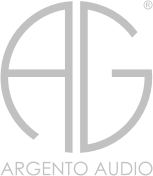 Lượt xem: 656
Trong kho : Còn hàng
"The most complex task of an hi-fi system is to transpose 50, or 60Hz, into music" a famous multi Gramophone Award winner sound engineer once told us. "Never underestimate the relevance of the power flow…"
Flow
With its ultra high end Argento Audio line of power cables, we meet our ultimate goal of providing your sytem an unhindered supply of power, and let  you experience the insurpassable feel of perfection.

Featuring a flow of technology innovations with all custom made solutions, including our own special elliptic two-way tubing, VDM® resonance control and many more, our unique power cables brings to your system an added sense of control, speed and tightness along with a lot of extra detail on a blacker, more natural background.

Each cable is proudly and carefully handcrafted in Denmark.

Each Argento Audio power cables are available in either US or EU type connectors for use worldwide.
x
Nhập mật khẩu để download