SATYA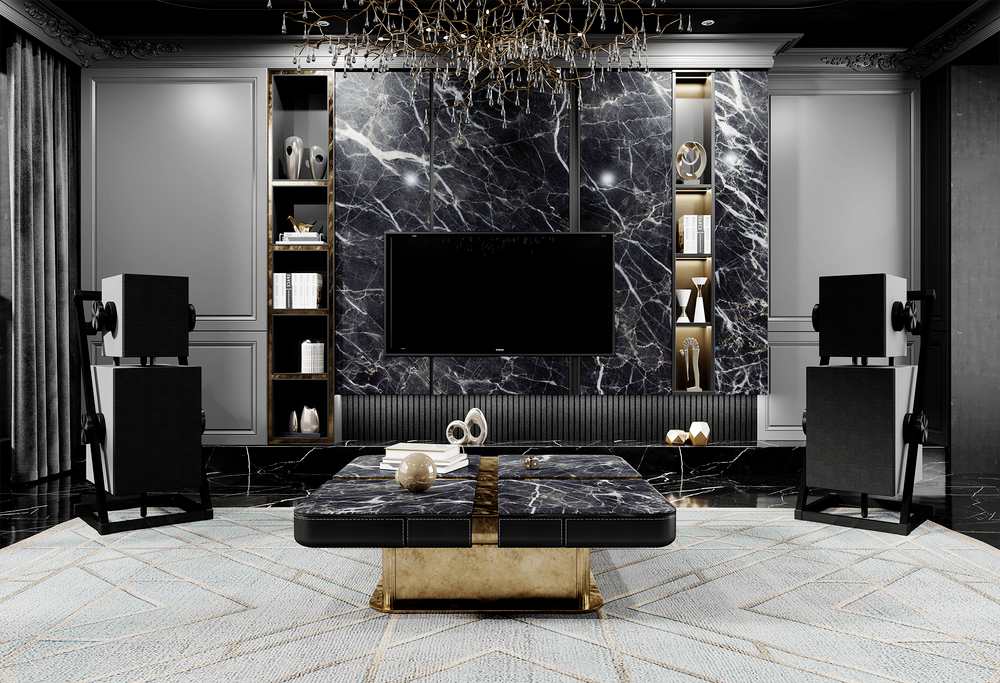 RELIABLE
In Sanskrit Satya means "truth". In the Vedas, truthfulness is considered as an important virtue by which one is true and consistent with reality in one's thoughts, speech, and actions. It is this coherence that characterizes the Satya amplified speakers in the technologies it uses and the performance it delivers.

DISRUPTIVE
As all products in Goldmund active speaker collection, Satya loudspeaker was modeled with Proteus LS. This mathematical algorithm relies on several specifications including enclosure shape and volume, T&S parameters, driver localization, diffraction at box edges, to name a few. The modeling calculates the loudspeaker system in impedance, volume velocity, membrane displacement, and sound pressure anywhere in space, amplitude, phase, and group delay.

PRECISE
Leonardo 2 time correction algorithm is implemented in the speaker DSP. Leonardo suppresses most of the crossover phase distortions by digitally realigning the signal frequencies in time. Thanks to this deployment, the listener's brain can fully focus on enjoying the sound instead of spending energy in the correction process.

TWO COLORS
Satya floor standing speakers are available in two enclosure finishes: Goldmund signature silver and matte black.
FREQUENCY RESPONSE
28 Hz (-6 dB) > 25 kHz.

BASS LOAD
Vent loading.
RATED POWER CONSUMPTION
480 W per unit.
AMPLIFIER
Built-in 650 W Telos amplifier per unit.
2 x 175 W for tweeter & medium.
1 x 300 W for woofer.
INPUTS
1 x digital S/PDIF input.
1 x wireless audio input.
SIZE & WEIGHT
56 W x 123 H x 63 D (cm).
140 kg per side.
DRIVER
1 x soft dome tweeter.
1 x 7" medium.
1 x 12" woofer, selected for their high linearity and dynamics.
VOLTAGE
Nominal range : 115 V or 230 V (+/- 15%).

WARRANTY
3 years, parts and labor (except drivers).