Lượt xem: 516
Trong kho : Còn hàng
>p align="justify">The Bel Canto FM1 uses a patented analog FM receiver architecture to deliver superior RF performance and interference rejection through the use of digital IF processing. The FM1 includes advanced seek algorithms, adjustable soft mute, auto-calibrated digital tuning, and FM stereo processing.
FM1
The FM1 utilizes digital processing to achieve high fidelity and optimal performance, providing excellent pilot rejection, selectivity, and unmatched audio performance. This DSP approach also ensures zero drift and optimum performance for the life of the product. The advanced digital IF section operates at 24 bit 48 Ks/s data rate. This digital output can be interfaced to a Bel Canto DAC product for D/A conversion or is converted to analog using the internal High Dynamic Range Bel Canto DAC architecture. The FM1 uses Bel Canto's Ultra-Clock low jitter clock and 122dB dynamic range DAC to deliver superb analog output performance.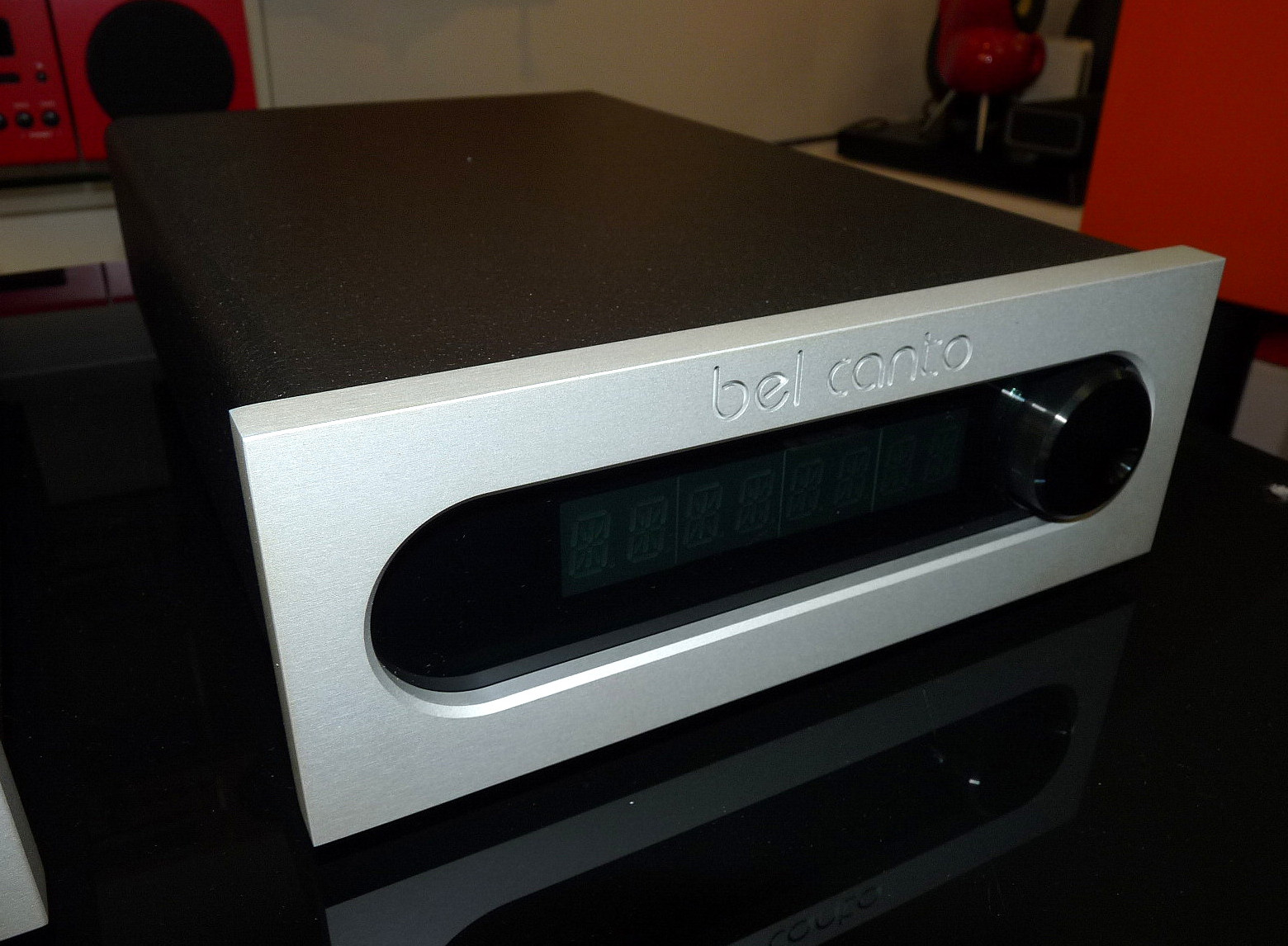 The Bel Canto FM1 also incorporates a digital processor for the European Radio Data System (RDS) and the North American Radio Broadcast Data System (RBDS). Using this feature, the FM1 enables broadcast data such as station identification and song name to be displayed on the 8 digit alphanumeric display. The FM1 provides unprecedented functionality and performance in a compact easy to use package and is a perfect complement to a complete Bel Canto DAC or Preamp based system.
Aesthetically, the FM1 shares the compact, understated façade of its e.One stable mates. A multifunction knob selects broadcast mode, station frequency (call letters and program data when available), and signal strength. The supplied remote can store 10 preset channels and controls other compatible Bel Canto equipment. Pushing the "tuner" button enables forward and reverse channel selection, operation display, and forced mono for noisy stations.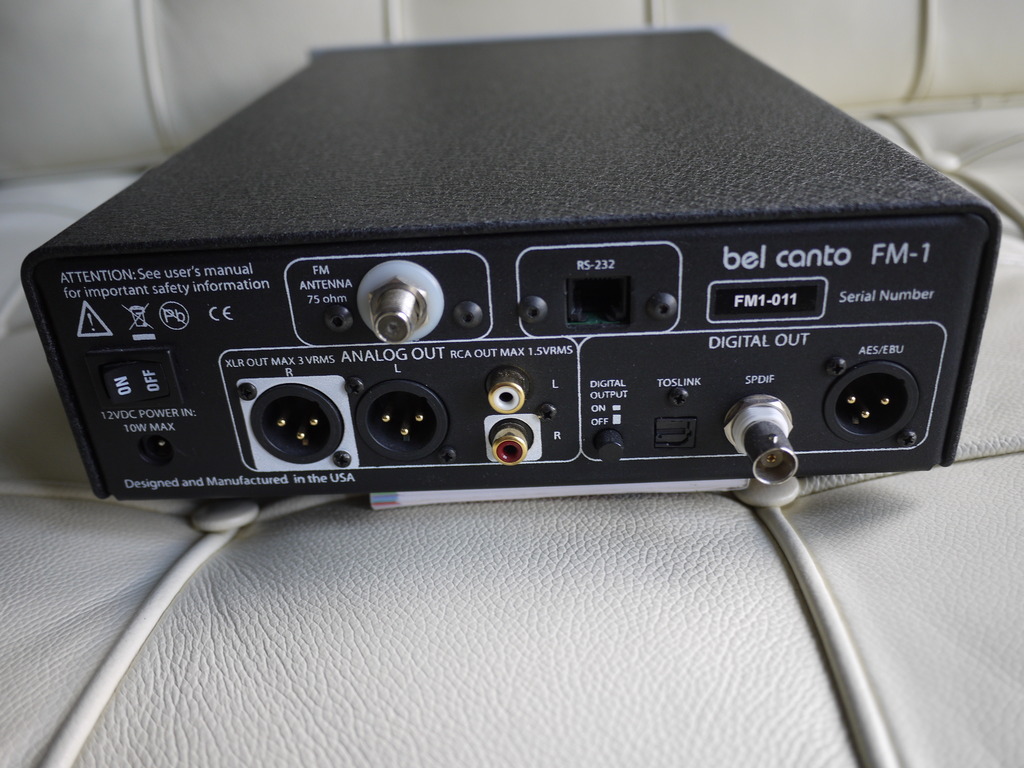 On the back, the rear panel is cleanly laid out. From left to right, there is a power switch; an input for the basic outboard power supply or optional VBS1 (virtual battery) and LNS1 (line power supply); XLR or RCA analog ouputs; an antenna input; an RS-232 control port; and bank of digital outputs (SPDIF/BNC, Toslink, and AES/EBU). The "magic" in this little box comes from its sophisticated digital signal processor (DSP) that massages the raw FM signal. After digital processing, the signal can be routed to analog or digital outputs (as a 96kHz/24-bit data stream). This onboard technology is an offshoot of Bel Canto's extensive DSP research. I listened through both balanced and unbalanced analog outputs feeding my Pass preamp, and through the digital coaxial outputs into a PerfectWave DAC.
The most critical and time-consuming part of setting up the FM1 is described in the concise user's guide under the heading "Choosing Your Antenna." The supplied wire antenna is intended to ensure proper functioning of the FM1, but not for critical listening. As my housing subdivision falls between rural and urban in terms of broadcast signal strength, I followed the company's recommendations to the letter. I also placed a Magnum Labs Signal Sleuth between the antenna lead-in and the FM1. The Sleuth greatly aids the cause of public radio stations found at the far left of the FM band.