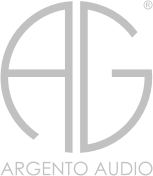 Lượt xem: 388
Trong kho : Còn hàng
Designing the best audio cable ever made using not a single off-the-shelf solution is not a minor undertaking. It took Argento Audio several years of dedicated R&D to achieve the Flow line.
Flow Speaker
The considerable number of unique features can only be overviewed:

Beside their purest silver formula, their optimized geometry and crystal structure, the Flow conductors are extremely small. Used in large numbers of strictly equal length, this unyielding approach allows for increased energy and precision yet requires the utmost quality in workmanship.

New proprietary connectors designed from scratch and made by Argento Audio (learn more on page 18 of our PDF catalog).

Each one-meter pair of Flow interconnects contains no less than 25 custom designed, custom made individual parts...
x
Nhập mật khẩu để download